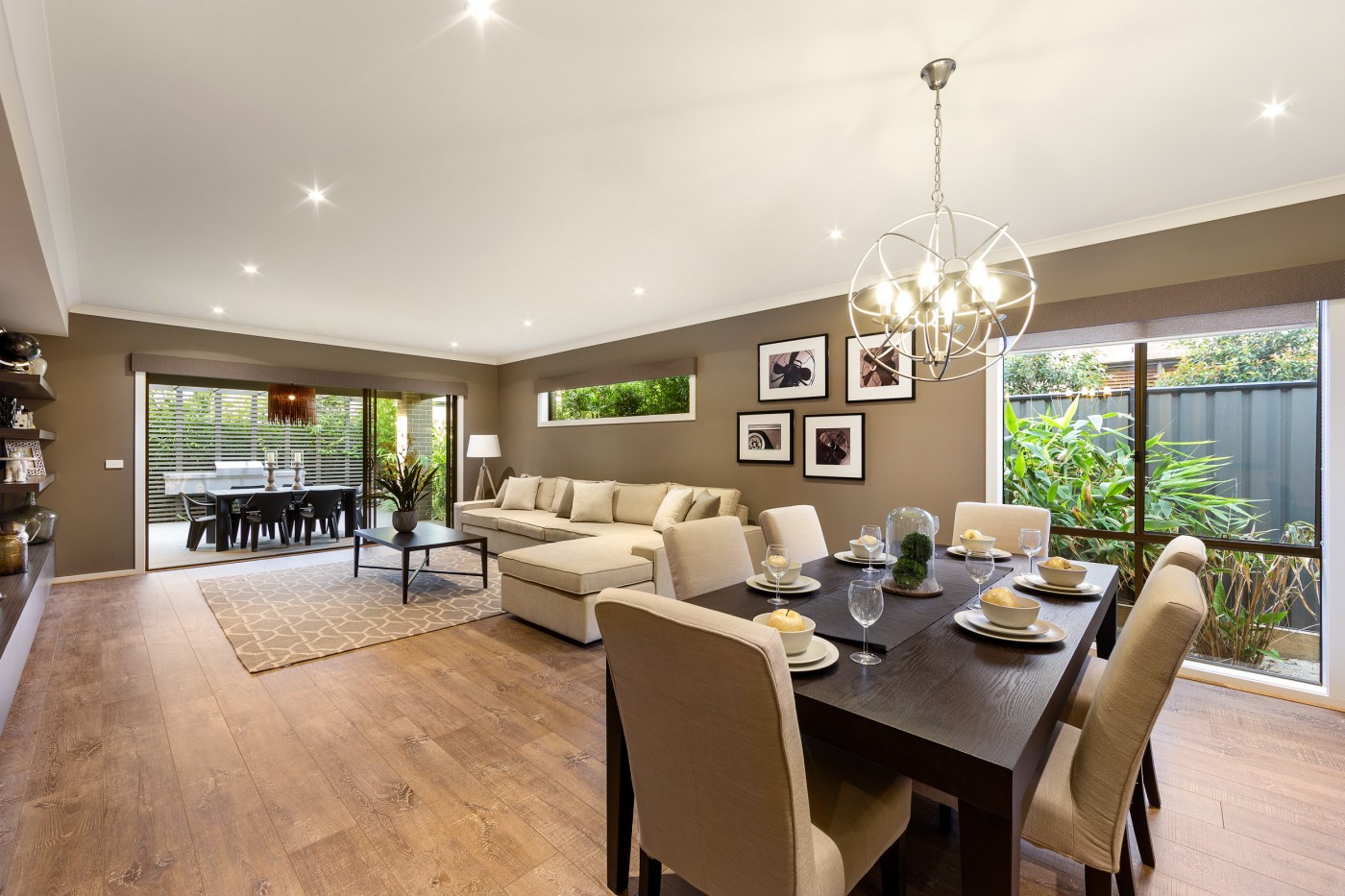 Why Should You Build With Bridgewood Homes?
Established under an affiliation of one of Melbourne's largest and most innovative builders, Bridgewood Homes brings to the market, efficient and affordable builder, who makes building your new home that much easier, all the while maintaining the affordability, quality and luxury that you deserve. With our award-wining homes you get all the savings passed onto you, without compromising on quality.

BRIDGEWOOD HOMES GUARANTEED FIXED PRICE
Prior to signing any contracts with Bridgewood Homes, you're given a fixed price. No hidden surprises, no hidden extras and no excuses. Just one fixed price, inclusive of site works, subject only to things beyond our control. With complete transparency, our guaranteed fixed price provides you with peace-of-mind and security when building your home. Our efficient process and commitment to delivering you with the most important asset - Your Home, means that you know exactly how much your new home is going to cost before we commence any construction.

QUALITY, LUXURY AND AFFORDABILITY
Quality and luxury is now attainable and affordable. Bridgewood Homes have simplified the process and reduced administrative costs, passing all the savings onto you. This allows us to put more quality and value into your new home.
With our end-to-end solutions designed to help you make the right decisions when it comes to your new home, whether it's from our Luxury Range or the Lifestyle Range you receive quality finishes and fittings.
Want to add a more personal touch? We offer carefully selected upgrade options as well, allowing you to style your home perfectly - without paying for features you don't really want.

SIMPLIFIED AND EFFICIENT
With our simplified and efficient approach, Bridgewood Homes takes the hard work out and delivers to you an easy selection process. By increasing this efficiency, we help you to settle into your home in no time, with minimal fuss.

PROVIDING THE BEST DESIGNS
Keeping with our motto - Bridgewood - personalised; high-quality; current, we provide you with the most popular features. We only offer you with the best.

OUR 25-YEAR STRUCTURAL GUARANTEE
We don't compromise on quality. That's why every home we build comes backed with a 25-year structural guarantee.